Dr. Charlotte Zoeller (Family Physician)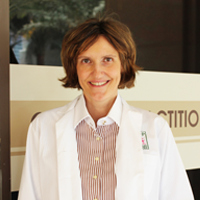 M.D. German Board Family Physician. Graduated in Medicine at Goethe University Frankfurt. Specialist in Family Medicine (Bavarian Medical Council, Munich). Acupuncture Medicine Practitioner, Trained in China Beijing International Acupuncture Training Center. Additional Designation in Acupuncture (Bavarian Medical Council, Munich). I approach the patient from a holistic point of view. A thorough clinical examination of the patient coupled with a detailed history of the patient enables me to establish the diagnosis and the right drug therapy. My sound western medicine background helps me assess for which cases acupuncture really adds value. I make the most of the two approaches, recognising the benefit of both the western medicine on some occasions and the acupuncture on specific ones. I advise and practice acupuncture only in cases I know it would really help the patient with an effective alternative treatment. Comprehensive Healthcare to Adults and Children:
Family Medicine
Primary Care, Promotion of Health
Acute, Chronic, Preventive Medical services
Diagnostics and Treatment
Routine Check ups, Health risk Assessment
Immunization
Screening Tests
Management of Chronic Diseases, Coordination with Specialists
Integrative Medicine:
Classical Acupuncture
Ear Acupuncture
Laser Acupuncture (painless acupuncture) for adults and children, excellent effect on pain and inflammation of bones and joints, hematoma, skin conditions
Fertility - before, during and after pregnancy.
I consult in English, Français, Italiano, Español and Deustch.